According to the web monitoring tool BuiltWith, Klarna is gaining significant ground on Affirm. More and more retailers are churning away from Affirm to Klarna.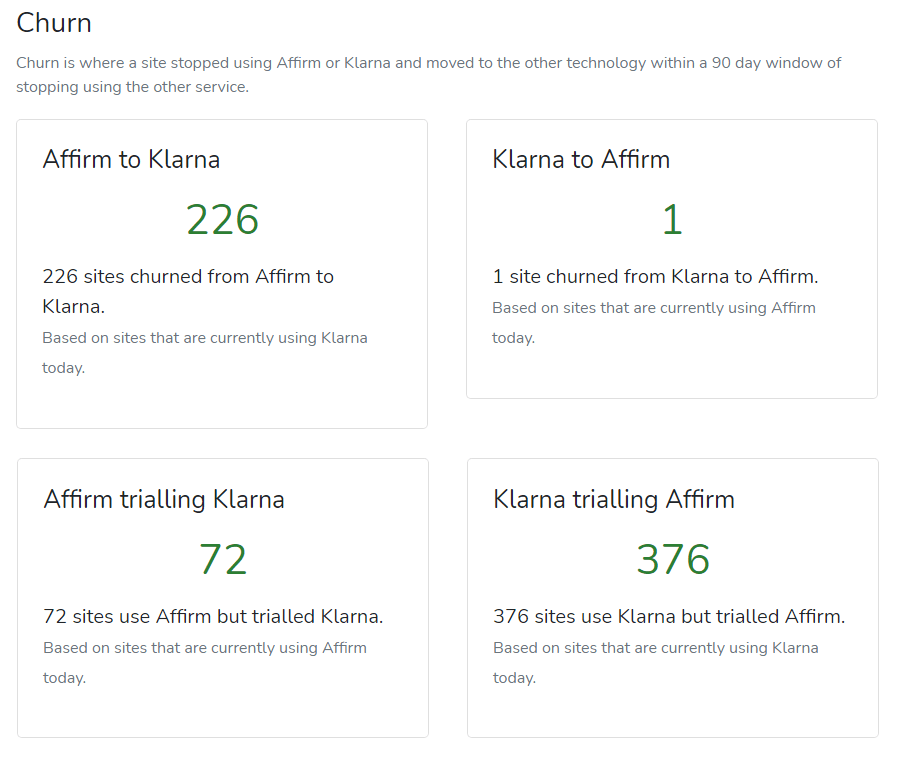 The most significant data may be how many have conducted trials and then switched.
Neither company publishes acceptance rates, but that has to be one of the biggest factors. Acceptance rates from the major providers can be under 50%. Klarna also has a best in class media team that helps retailers with marketing and merchandising.

Sezzle is also beating out Afterpay in head to head tests.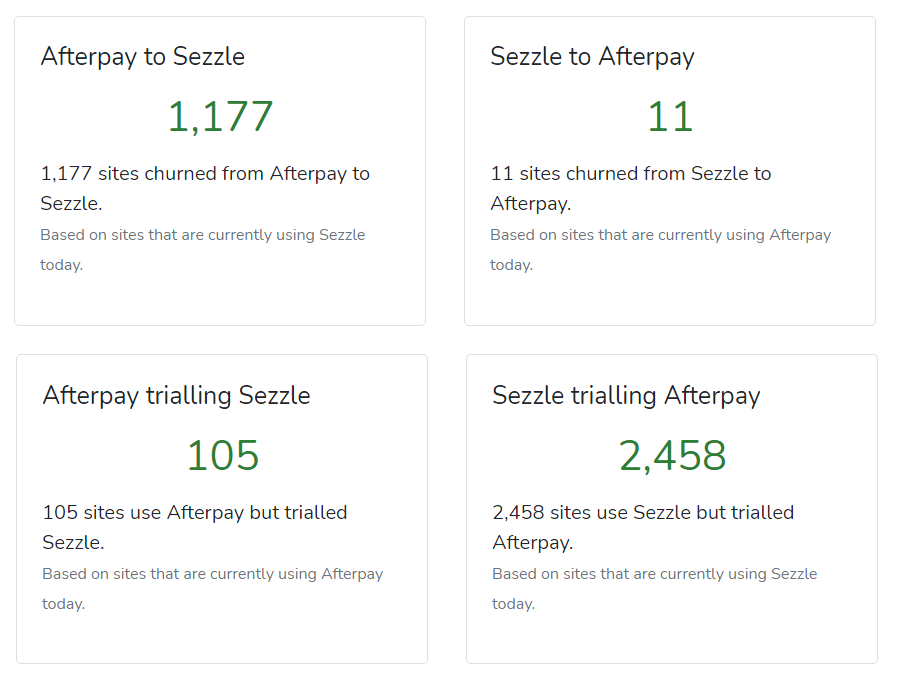 There seems to be some confusion with major BNPL players as to who their customer is. Is it the retailer or the consumer? There seems to be a race right now to own the consumer and treat the retailers as a means to that end. The release of pay-now by major players for cash-back is a particularly retailer abusive strategy. For a retailer paying about 6% of the transaction, which is double credit card fees, for the BNPL provider to behave like a cash-back credit card is not going to sit well.

Hopefully when the dust (IPOs) clears, the companies that treat the retailers the best will be the ones left standing.